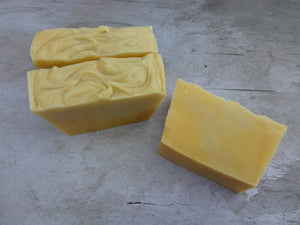 A decadent whole body bar full of luxury oils and butters.  It smells as fresh as it looks and is zero waste!
Ingredients:  saponified coconut oil, olive oil, avocado oil, mango butter, and castor oil.  Scented with cedarwood and lemongrass essential oils. Natural colorants.
*Since all of our products are handmade in small batches, there will be slight variations in design and color from batch to batch, and bar to bar.